Today, the majority of internet users hunts for information regarding local businesses and their offerings. It is estimated that four out of five consumers carry out these local searches, mostly on mobile devices. And when the results appear, there is one key section displaying location, address, hours of operation, phone number, customer reviews, and other detail.
Google offers users business suggestions based on their intent and information present on the web. Google Maps connects the dots here. It is one of the free tools that often gets overlooked, yet poses an excellent tool for bolstering revenue streams. Here is why you cannot afford to neglect it and how to use it to gain visibility and traction.
The game has changed
Google Maps has evolved into much more than an app for finding routes and parking space. For brick-and-mortar storefronts, both big and small, it can be a real game changer. Namely, this omnipresent web mapping service represents a powerful strategy for driving traffic in a defined geographical location.
Think of it as a digital replacement for traditional business directories such as Yellow Pages (which are now rendered obsolete). Taking full advantage of it can take your online visibility to the next level and help you gain a competitive edge. Top-listed businesses have the highest chance of being clicked and visited. They also made it clear to Google what is it that they offer.
Free marketing platform
The beauty of it is that having Google Maps presence is a form of free marketing. It is cost-effective, and it also brings search engine optimization (SEO) benefits. With a full profile, you prompt Google to take your business seriously. The more data you fill in, the better it is for your ranking.
And due to the rise of internet usage and online shopping, this increased exposure translates into more revenue. You can rest assured that once you make your organization appear among selected recommendations, you have reached higher ground. Besides, you also have a chance to showcase photos of your establishment and make it even simpler for people to locate you.
Monetization opportunities
Bear in mind that Google has enabled users to order services like lift rides when checking routes using Google Maps. This is to say that this tool is transforming further. Facebook has followed suit, adding Order Food suggestions to their immensely popular Messenger app. This trend reflects the shift towards serviced-based monetization methods.
As the name suggests, this tactic revolves around offering users relevant services they need. In case you develop digital products like apps, for example, you can go an extra mile to connect with users. Tap into immense app revenue stream via in-app purchases, mobile ads, and other strategies. Also, be aware that Google Maps enables businesses to conduct proportion and boost PPC advertising. If you're not into all of this, a PPC company can help you out.
Getting the show on the road
The first step towards sales spike is claiming your listings with Google My Business (previously called Google Places). To do this, you need a Gmail ID and physical mailing address. Fill all the required fields and follow instructions. Note that it is a good idea to use the same address that is submitted to the postal service.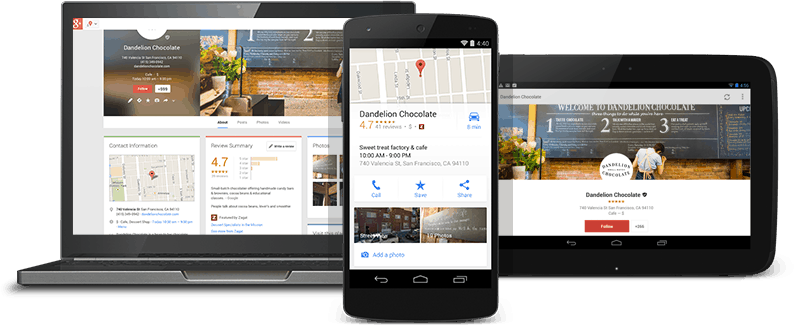 The whole validation process can take two weeks to complete, but it ensures that relevant information is shown in search engine result pages (SERPs). However, your efforts should not stop there. The information must be accurate and updated on a regular basis. So, keep an eye on any spelling errors, formatting faults, and empty space. Optimize introduction and categories.
Fine-tuning the online presence
The tricky part is that even tiny mistakes can hamper your efforts to achieve better ranking on Google Maps. Thus, the importance of taking your time when feeding in your information cannot be emphasized enough. What is more, you need to make sure to adhere to local optimization best practices.
Select the right business category and pick the right keywords when summarizing your business and its offerings. Also, for businesses like food delivery, it is crucial to designate a geographical area (radius) of service. Moreover, to prevent unnecessary walk-ins, specify whether you serve customers at a primary location. As you can see, the devil is often in the detail.
Making it to the top
Let us address just a few more things. Appropriate photos of your products and services eliminate the need for Google's guesswork. Also, uploading images via phone sends a positive signal to Google and helps your ranking. Develop a deeper understanding of other ranking factors like high-quality links directing to your website and consistent citations.
Likewise, capitalize on the fact that positive customer reviews (golden snippets you're your business name) reinforce your authority and relevance. They can propel you towards the forefront of Google Maps. To make it happen and reap maximum ROI, you should align sales, branding, customer service, and (digital) marketing strategies.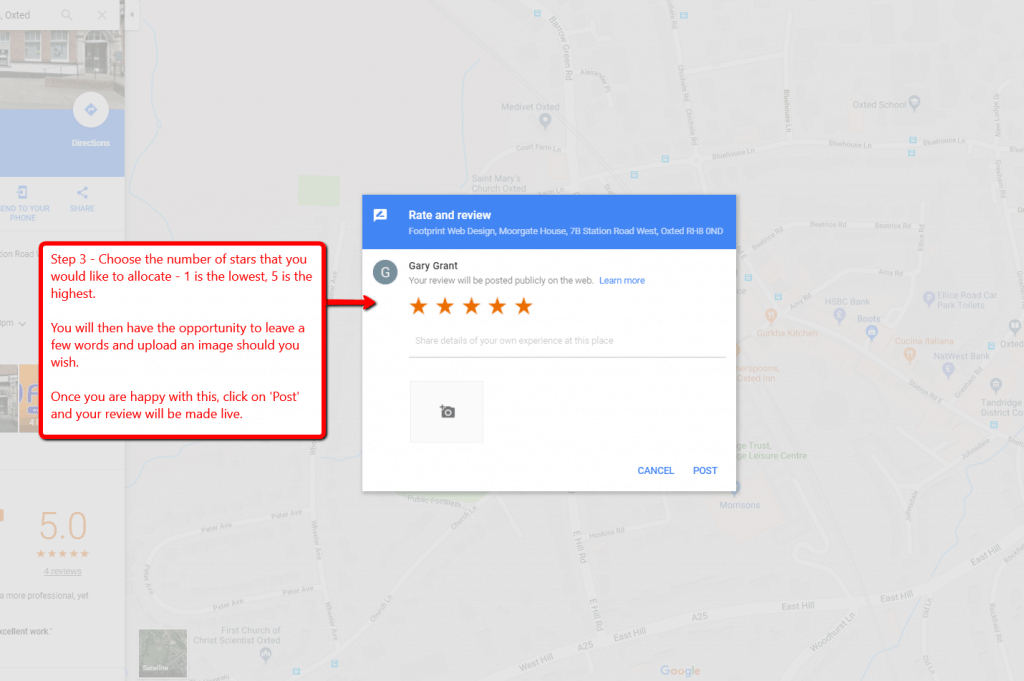 Time to get your business on the map
If you own a business, you need to explore various online avenues for marketing. Google Maps marketing is a noteworthy novelty, a highly-effective way of promoting a local business. It gives users a chance to find any geo-location on the face of the earth. So, put an effort to set yourself apart in the booming digital realm and pierce through the noise.
Use Google Maps Widget to add Google maps snippets to pages in not more than a few easy steps. It enables clustering, directions, street view, custom information bubbles, customizable lightbox, and many other features on every position on your site.
Make it easy for people to find your business and contact it. Utilize marketing and SEO opportunities presented by Google Maps. Prioritize user experience and refrain from aggressive advertising methods. Provide genuine value to people. Using tips above, you should be able to attract local customers, generate more revenue, and get ahead of the competition.
LEAVE A REPLY