If you are a website owner, the Internet is probably a hard place for you; and we are not exaggerating.
There are approximately 1,800,047,111 websites in the world, as for January 2017.  Also, did you even read that number out? Yes, so many sites are thriving their way out of the competition and trying to be a favorite website which ranks well and shows up on the first page of the search engine results. That is a very tough task to accomplish, not impossible though.
You might have figured out the various ways and means of leveling up your website's position on the Google result pages through numerous Search engine optimization tips. But, everybody else knows them too, right?
So, how to do gain that extra edge over your competing websites? How do you make sure that you have a new trick up your sleeve for a higher-ranking result?

Let us enlighten you with something new, only if you are entirely new to it. A Content delivery network (CDN) can help you improve your site's Google ranking in Search engine result page. Let us learn how.
Before we start, you might want to check your website's ranking by using a tool called Alexa Traffic rank to assess the position of your site on the world wide web.
What is a CDN?
A Content Delivery Network is what the name says in itself. It distributes the content of a website, i.e., the files to servers that exist in different strategical locations across the world. This geographically distributed network (Points of Presence-PoPs) of web servers makes it easy for a requesting site visitor to easily access the website within a shorter time span, irrespective of their location.
Let us put this up simply.
A user 'X' who is sitting in Japan is trying to access a website which is hosted in New York. Without a CDN system in place for this website, X's browser will have to wait a little longer to download the files, i.e., the HTML pages, JavaScript files, stylesheets, images, videos, etc., all the way from a server set up in New York.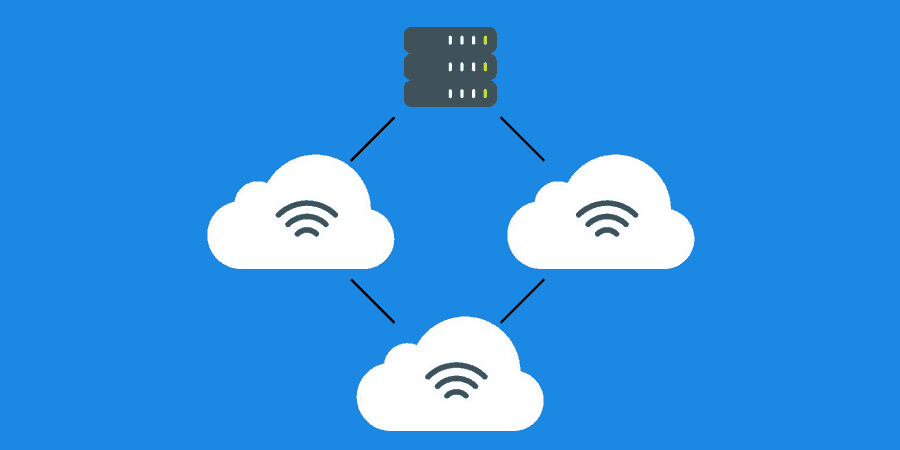 Higher latency = Longer Page loading time
However, if the owner/admin of this website has signed up for a CDN, X could have accessed the site in a jiffy when the nearest server center in Tokyo (PoP) would have hosted the website data.
CDN = Faster content delivery to users
In a nutshell, the primary benefits of having a CDN in place are:
Faster page loading times
Reduced bandwidth consumption and costing
Robust website security
Around the clock content availability
DDoS attack protection
Handle the sudden surge of traffic
Securing application onboard
Industries like Advertising, Healthcare, E-Commerce, Media and Entertainment, and Government are the heavy users of CDN systems.
Here are the ways through which you can exploit the prowess of a Content Delivery Network to improve your Google ranking.
Put a leash on that 'Bounce Rate'
Your site's bounce rate has a deeper relationship with the site's ranking than you might have ever wondered. For people relatively newer to the term, bounce rate is defined as the percentage of site abandonment after people leave your website after viewing the page they landed on.
The connection here is simple. If your website manages to load up quickly for visitors in a different location (when a CDN service is in place), and when the single page that brought them to your website loads quickly, they tend to spend more time on other pages of your website. Consequently, the rate of abandonment, i.e., the bounce rate is reduced.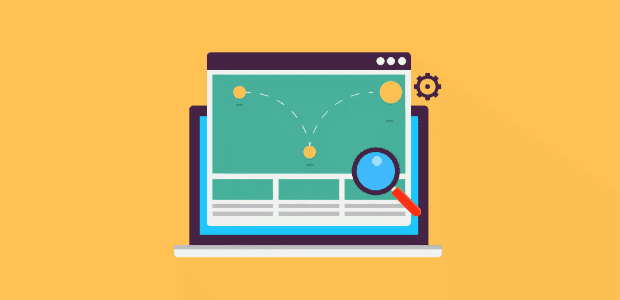 Drive Image search traffic
Disregarding the importance of image indexing is a bad way to move about it. As per a marketing report, clicks from several image searches do churn the traffic of your website on a positive note.
After a CDN is in place, the images begin to get indexed which doesn't happen otherwise. Also, not a lot of website owners give a thought to optimizing their images well, which means a direct reduction in the competition. This converts into a segmented and special traffic diversion which isn't tapped by others.
HTTPS implementation
HTTPS is a highly favored benchmark for secure websites, and so is a Content Delivery Network. Your audience prefers it, and the search engines love a secure website. Hence, implementing an HTTPS and HTTPS/2 is crucial. Even if your website is not running over HTTPS, you can serve your assets over HTTPS with a CDN.

Increase the 'On-site' time
When people are browsing through search engine result pages, they visit the link that appeals. However, what's most important is their 'DWELL TIME' on a particular result because a lot of time people hit the 'BACK' button because the seemingly interesting information isn't holding them back for one or many of the several reasons. The 'On-site' time can be boosted by optimizing your website pages and putting up optimized content for sure. This will power up your CDN's effort of delivering content faster.
Security measures
There have always been arguments about the fact/possibility that CDNs delivery security to your online resource. They have been touted to combat DDoS (Distributed Denial of Service) attacks, keep the bad bots and malware at bay. The implementation of a CDN ensures that your website is safe from such threats and stays available for requesting website visitors. CDNs distribute such an attack to several PoPs hence saving a single data center (absence of CDN) from melting down.
Speed up your website by optimizing the average page load speed
Well, we put up the simplest of the ways for the last. The secret to delivering a fast loading website is an increased average page load speed. CDN works its way to accomplish that since the average page loading speed for 2018 is under 3 seconds. So, if you are setting up a blog or a website and you want to rank better, consider optimizing the average page load speed of your site. Conclusion
Search engine rankings are all about delivering your content faster, in a secure manner and the way your audience likes it. That could entail a lot of Dos' and Don'ts about the efforts you make. Keeping everything else apart, you definitely can't ignore the mighty deliverance of Content Delivery Networks. So, if you are looking to learn more about it, keep following this space.
LEAVE A REPLY