Now, which CMS should you choose?
It is a question that does not have an easy answer. It is just like asking us which destination you should book for your holiday! The choice of CMS is based on many features which are unique to every business. E-commerce has a whole different story than other businesses, and then there are niches.
Plenty of e-commerce businesses have staggered just because they were supported on a weak CMS or on an overly-ambitious CMS that wasn't suitable to the size of the business. The fact that you can't switch a content management system every day makes the situation even more difficult for small to mid-sized e-commerce business owners.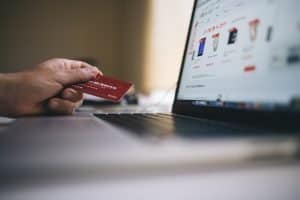 In this article, we will guide you towards the most factors which an e-commerce business must consider while choosing the right CMS:
Your UI/UX needs:
Each website is different. Amazon's UI is different from a local business's UI because the stores are not the same in nature. In the online business world, every retailer is competing to win the most audience and have more profits, so it is a race that you have to win.
Being an e-commerce business in 2019, you must outline the usability requirements of your website in order to finalize a CMS. Make sure it is smooth according to the needs of your users, and the website doesn't lag when it is too crowded.
Your e-commerce CMS must prioritize smooth navigation and communication between both parties. Don't compromise on features that will be added later of features that slow down your site.
For example, if you are running an online leather jacket store and all you sell is leather jackets, your product pages will be different, but the checkout process remains the same. Like this jacket store, where the thumbnails and the text is displayed in a clean format: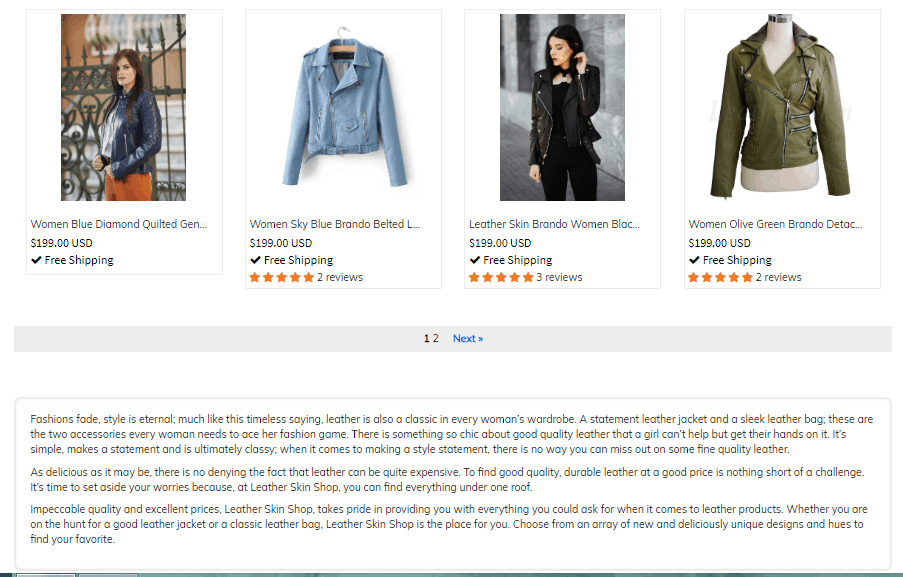 Traffic:
Seriously, how much traffic are you expecting? Anyone would dream of a million customers, but we have got to be realistic when starting out. So cut the daydreaming and define several people who will stumble across your website in a month, and it will help you finalize a platform that can cater to these people.
Moreover, don't underestimate the traffic or else you will get stuck with a measly CMS, and don't overestimate either. Sit down with your team and look at the different platforms and their performances for smaller stores, medium-sized and big stores.
Budget:
Your money matters! Therefore, you need to invest it wisely in a long-term choice like a CMS. If this is the first e-commerce site you are running, you need to analyze the following factors:
Buying and installation cost of the CMS, with any pieces of training that apply on the users
Choosing a custom theme, as common themes come free of cost
Any customized plugins and their cost
Updates and security features cost, and if this is a recurring cost
Payment gateway to process payments
Hosting costs
Integrations with any POS
Marketing costs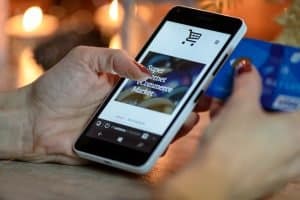 If an added extension costs more than a custom theme or the whole package costs more than your budget, you may have to compromise on a graduated feature to start off with necessary things first. In the beginning days of online stores, custom websites were the only way possible. Thanks to technology, we have a wide array of choices in each department, and we should make the most of these choices.
Some popular CMS for e-commerce:
While we are discussing CMS, some names should be mentioned in order to provide you with options that you can consider. We can't mention the 3,720,937 CMS platforms out there but can surely list out some popular names for you. Take a look:
Shopify:
You will get this name as a suggestion from many people, so you may or may not be surprised to read it here. Anyway, Shopify has helped thousands of businesses get on their feet and generate revenue using Shopify thank you page
It has a 3-day free trial and a 3 month $1 payment per month (Read more about how to get a free Shopify account), comes with low setup and customization cost, and its starting cost is as low as $29 a month. The best feature of this CMS is its user-friendliness and quick customer support. As a new user, you will never feel stuck or unattended when reaching out to their team.
Moreover, there is plenty of plugins for your Shopify store.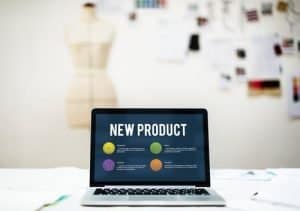 WordPress:
Another popular name used by many big e-commerce companies in the world is WordPress. It is free to download, has a low setup and installation cost, and there is no starting cost unless you want something very specified. You can also learn WordPress installation through YouTube tutorials!
It is good to support SEO, has a nice plugins market, and user-friendliness is a major bonus. However, updates and management costs are high on WordPress, so here you will need help from an expert.
Magento:
This CMS platform is free to download and comes with a high setup and customization cost. Nevertheless, it has been a choice of many e-commerce owners around the world. Hosting is also expensive, and it is not user-friendly especially for beginners.
Magento also lags in customer support, but there are plenty of online Magento help forums out there to help a retailer out. Moreover, ongoing costs are also significant for tight-budgeted companies.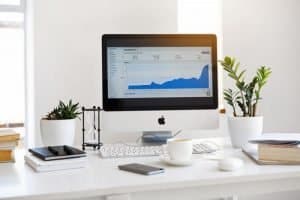 Last word:
Just like no shoe is one-size-fits-all, there is no CMS in the world that can provide you with all the luxuries in one place. There are costs involved, plugins to choose and hosting plans to analyze. You have to be smart and power through these decisions if you want your online store to shine.
If you have used a great CMS for your business, we would love to hear about it in the comments section!