Building your website was never so easy. Today, there is an array of platforms for you to choose from. While each option has its own set of advantages and setbacks, WordPress has been able to shine through and has become a favorite platform across the world. Once started as a blog platform, now it's gradually revolutionizing website design.
According to BuiltWith, over 50% of websites use the WordPress Content Management System. The platform is being used by some big names such as New York Post, Spotify, USA Today, TED, Fortune.com, CNN, time.com, TechCrunch, National Post, CBS Local, and many more. Just as a powerful brochure design helps take your sales pitch to the masses in a physical form, WordPress can help your website become a dominant digital face for your brand.
Here are ten unique advantages that your #website can benefit from with #WordPress.

Responsive Web Design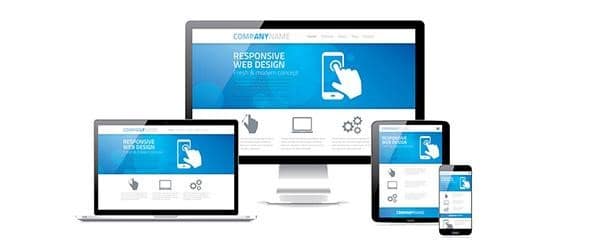 Smartphones have entirely transformed the web browsing scenario today. As predicted, mobile browsing has successfully surpassed desktop browsing. A responsive web design renders efficiently on all screen sizes and can be easily navigated on any device. WordPress offers the responsive design technology with all its templates so that you don't have to build separate websites for different devices.
Flexible templates and themes
The WordPress platform offers versatile templates and themes which can be modified according to the user's needs. There are numerous paid and unpaid themes available on the web which has been carefully designed for various industries and businesses. Furthermore, there are online tools like Designhill which offer more than logo design services. Now users with little or no web design experience can build their themes and layouts.
Search engine optimization ready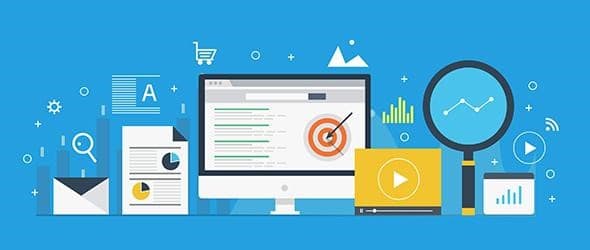 Search engine optimization is necessary to improve the ranking, and eventually drive traffic to a website. Simple codes of a WordPress website and the responsive design make it easier for Google to index the site. There are built-in features such as Meta description and alt text for images using which you can control which pages you wish to showcase and rank higher on search engines.
Abundant plug-ins and widgets
Apart from the flexible design, WordPress offers a variety of plug-ins and widgets which can be added to the website. The plug-ins and widgets enhance the user experience by improving the indexing of the site. One of the most popular is adding a Google Map widget to the website. You can opt for service packs which include logo design, brochure design, and website design equipped with widgets like a Google maps widget, Yoast plug-in, etc.
Improved website security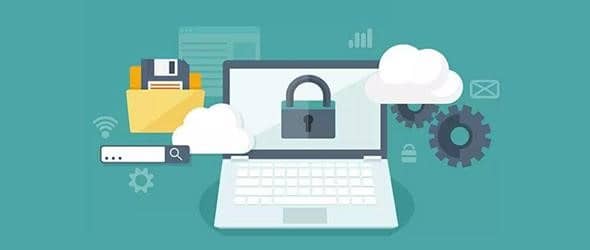 While earlier WordPress sites were considered vulnerable to hacker attacks, this is no more a case now. Using proper codes, security plugins, and SSL certificates, you can secure your website easily, unlike the traditional sites.
Community Support
Being an open source platform, the worldwide community of web designers and WordPress developers is one of its biggest strengths. The community is dedicated to contributing new and exciting designs each day, making it a vibrant market. The various custom themes and plug-ins ensure that the scope and functionality of your website are not limited. You can easily find a WordPress expert who can transform your vision into a working website.
Cost-effective and affordable
Thanks to WordPress as creating a website won't burn a hole in your pocket. It makes easy for companies to build an online presence. The designing and development of a WordPress website are inexpensive today with the WordPress. Even adding e-commerce plugins to such as WooCommerce is free, making it easier to set up a shopping website. A WordPress website can be maintained by the user and doesn't require a professional's intervention.
User-friendly interface
The user-friendly backend panel of WordPress makes it easier for the user to maintain and edit content on the website from anywhere within minutes. The interface remains almost same for all WordPress sites, and the user can even create new pages as the need arises.
Social media integration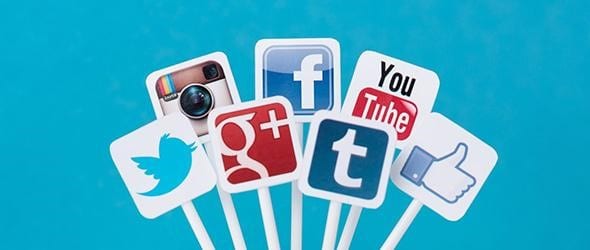 Creating a compelling logo design is the first step in your branding journey, and the whole strategy is driven using mostly social media marketing. Integrating social media channels to your website reinforces the entire marketing campaign and makes it easier to drive the social media traffic to the website. WordPress templates add your social media accounts such as Facebook, Twitter, Instagram, LinkedIn, Youtube, etc. to your site so that you can share fresh content directly from your website to all the social media accounts.
Portable to any host
Unlike Wix or Squarespace where you cannot move your website to another host and are almost locked for life, with WordPress, you can move your site to any hosting platforms, and certain hosting managers even offer migrating services for your website at no cost.
Google map integration
You can add all type of content on your WordPress site, including the Google map. Maps play a key role on your website's content; therefore, keep embedding maps in your site as well as every post. This can be achieved through a Google Maps Widget plug-in. Adding Google map through this widget is quite simple.
To sum it up
These are just a few of the advantages amongst many that you can enjoy with a WordPress website. If you are interested in creating a scalable and editable website with some exciting and unique features, WordPress can be your best bet. No matter if your company is at the nascent stage or a well-established name, WordPress offers some great combinations of features that are hard to beat.
LEAVE A REPLY