Hostinger is one of the best global web hosts that is mainly popular for their low-cost plans with some awesome features. They offer one of the best budgets shared hosting that I have ever used. They have mainly focused on three things that can attract any of the blogger or online entrepreneur (especially if you are new into blogging).
Best Budget Pricing Plans
Fewer Restrictions
WordPress Optimized Web Hosting
So, if you are also planning to start your first #blog and thinking if #Hostinger will be the right for you, this #article will help you. @HostingerCOM

Hostinger was founded back in 2004 in Lithuania. They have experience of more than a decade of providing hosting to the customers. This thing also makes it one of the most trustworthy web host available.
Apart from shared hosting, Hostinger also offers VPS (Virtual Private Servers) and Cloud-based hosting. Also, they allow customers to register domains and SSL security certificates for their sites. So, if you are searching for a web host which is pocket-friendly without compromising with features, this article is going to be important for you.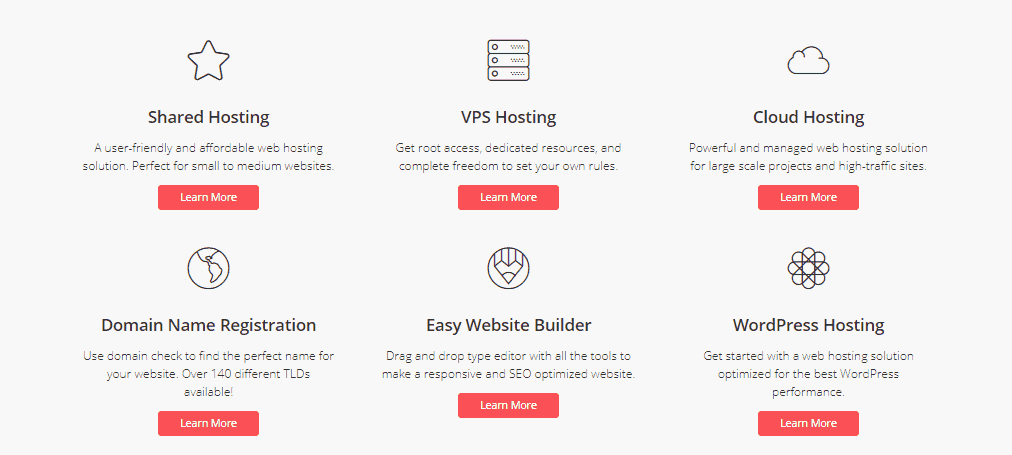 Currently, according to Hostinger, there are 29 million users all around the world, and they are getting more than 15K signups daily. Well, if you'll look at their pricing and the features that they are providing in pocket-friendly price, you'll understand why they are so popular. And with the 14 years of experience, Hostinger seems like a well-established & trustworthy web host provider.
Features that Hostinger Offers
Hostinger offers the features mentioned below with their all shared hosting plans.
24/7 Customer Support
99.9% uptime guarantee
Free Domain and SSL certificate, Backup and a template based drag and drop site builder
Speedy SSD based storage to store databases
The unlimited database, emails, and bandwidth
50+ Software auto-installer script
Cron jobs for scheduling tasks
FTP access to directly transfer files
Shared Hosting Plans
Hostinger is mainly popular because of their shared hosting plans. They offer three different type of shared hosting – Basic, Premium, and Business.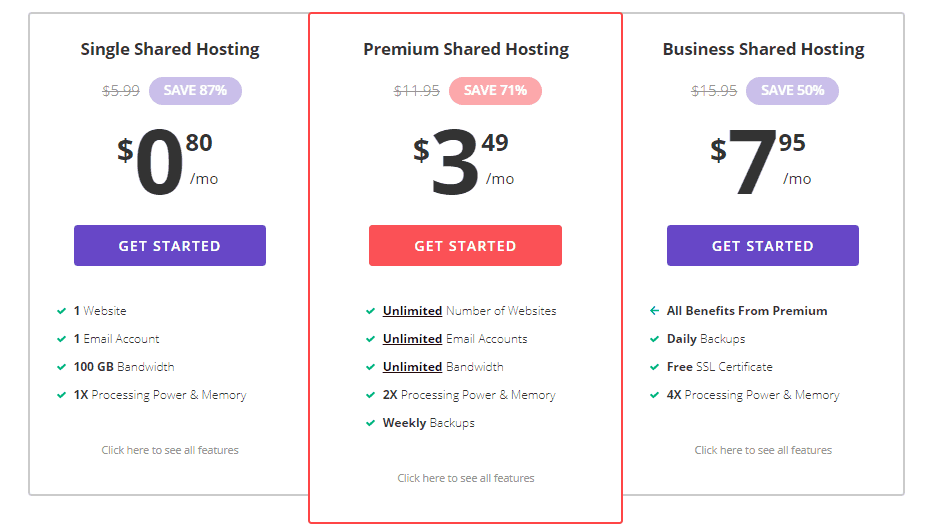 The basic plan is good for single page sites like portfolio websites, or sites with less traffic. The basic plan is limited to one website, with one database. Also, you get to handle only one email account, and the bandwidth is also limited to 100 GB per month. This hosting plan can easily manage 30-50K visitors per month with 100+ real time visitors (Thanks to their optimized hosting). Though this is not the hosting plan we are willing to talk about, the plan that attracts me the most was the Premium Hosting Plan.
Premium plan
So, the Premium Hosting plan is packed with so many unlimited features such as an unlimited number of databases, unlimited email hosting and even unlimited disk space and bandwidth. Though their policy says that all of the databases are restricted to 1 GB of storage, it is not a big issue for a blog. Also, they offer weekly backups so, just in case if you messed up with the database, you can easily restore the previous version easily. Also, you'll get a free domain with premium and business plans. And the best part is, all you just need to pay $3.49 per month.
Business plan
The business plan comes with almost the same features. The only difference is with the memory they are using for the business plan. The memory is 2X more powerful than the premium plan, but for this, you will need to pay $7.95 per month.
VPS Hosting Plans
For larger businesses or e-commerce sites, shared hosting never suits well. The reason is pretty simple – you are going to get tons of traffic. Also, your storage is going to increase because of the data you'll have. For this kind of sites, VPS stays the last choice. Well, Hostinger also offers the VPS hosting which comes at a very affordable price.

The initial plan of VPS hosting costs $4.99 month and it can easily manage more than 1K real-time visitors without any hassle. They have much more plans, and you can go with anyone suits you.
Pros of using Hostinger's Shared Hosting
There are a lot of pros of Hostinger's Shared hosting, and I am going to talk about almost everyone in the below section. Let me tell you that I have used Hostinger's Premium plan, and these stats are of recent three months because I thought to write a review on Hottinger's Shared hosting.
Uptime
The first reason why you should go with Hostinger's shared hosting is their uptime. In my last three months of usage, I faced it down only in August, and that was only for about 40 minutes.
Fast Loading Time
Site speed is one of the most important things for getting good traffic and good ranking in search engines. Some case studies show that 40% of people leave a site if it takes more than 3 seconds to load. Well, if you are using Hostinger's Premium Plan, you don't need to worry about the load time as I am getting 353ms to load my webpage. This speed is much better than the industry's average.

Customer Support
Hostinger has one of the best knowledgeable, responsive and smart customer support. They offer different options to connect with their support teams such as Live Chat and Support ticket. They have one of the best knowledgebases with how-to guides and tutorials so that you can easily solve your common issues.
30 Days Money Back Guarantee
Even after being very affordable web host, they have a 30 days money back guarantee policy. So that just in case if you think that Hostinger's shared hosting is not suiting you, you can ask for a refund, and you'll get it without any asking questions.
Easy to use interface with free website builder
Instead of using traditional Cpanel, Hostinger is using their own dashboard with the pretty simple interface. This dashboard is very easy to access, and it is good for newbie bloggers. Also, with this simple dashboard, they are offering a free site builder. That website builder is a template-based drag and drop type of editor so that you don't need to be very good at that to make a good homepage for you.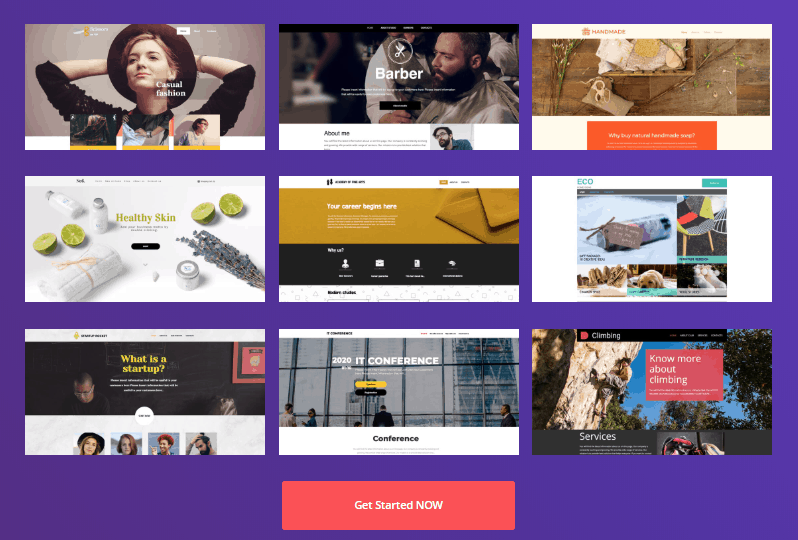 Unlimited Features
With premium or business plan, you 'll get many features like unlimited domain hosting, unlimited emails, database, and bandwidth. They have a lot of more features like WordPress speed optimization, free domain, and SSL and many other things.
My Opinion
It is a very trusted and powerful web host available under budget. Trust me – you can't get anything better in this price range if you consider all the features that Hostinger is offering. However, I won't suggest you go for the business plan as the premium plan is offering almost the same thing at half price. Now, I will leave the rest to you.
LEAVE A REPLY