With the evolution of social media and online marketing, the competition has never been higher. If you want your business not only to survive but to thrive, you need to stand out from that maddening crowd. That means you have to offer something that others don't or to offer it differently. Either way, to accomplish that, first you need to know the competition.
By now everybody is familiar with various analytics tools, but not many are aware that they tell you only a part of the story. As the saying goes – keep your friends close, but keep your enemies closer. In other words, you'll need to do some stalking. It is not negative as it sounds – it all comes down to competitive analytics which existed way before social media, but today it has become a strategy mandatory to implement. Only through it, you'll be able to fully realize your hold over your market on social media which will equip you with ways to expand it. Without further delay, let us stealthily dive into the enemy territory.
Gather up your informers
As you all well know, an informer is a person who has access to the information inside enemy territory. Of course, in this digital age, platforms have proven themselves much more useful than humans. But before you take action, you need to know how to identify your competitors.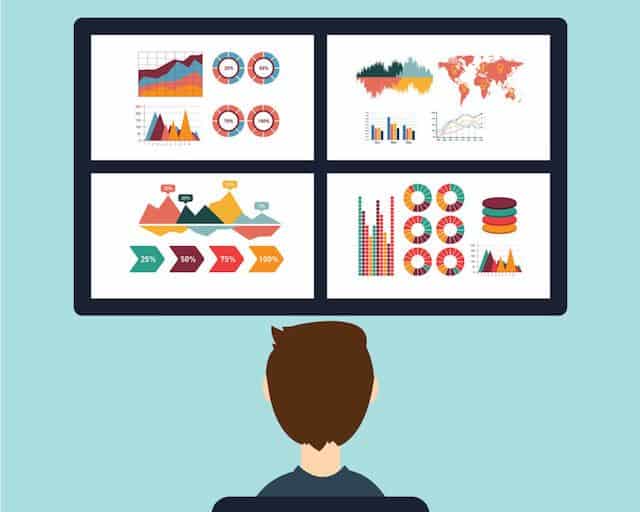 This may sound needless to say, but the truth is that people often tend to jump to conclusions. There are a lot of businesses that have the same products, but that doesn't mean they should be all considered as competition. The thing is that they could be targeting completely different demographics – Android and iOS are both smartphones, but they're very different and therefore have a completely different target audience. So you need to detect businesses that are fighting for the same part of the market you're fighting for. These are the ones you'll need to benchmark against.
Once you create a list, it's time to gather up your informers – all the social media platforms they're involved with. First stop should always be the leading focus platforms such as Facebook, Twitter, Google+, Linkedin, and Pinterest but your research needs to be thorough because there are a lot of other platforms such as Google Maps that could provide you with effective marketing strategy.
Extract useful information
It's not enough to follow your competitors' social accounts; you need to know what you're looking for. The basic indications for the existence of useful information can be found in a number of followers, likes, comments, and shares, but you should also go deeper beneath the surface – the originality and quality of content also plays an important role in generating the best results.
The next step is to pay attention to how they use their networking features and tools to boost their online presence. To accurately determine the engagement numbers of your competition, you'll need to use tools that will enable you to measure also the social media properties which you do not own. While the choice of these tools should be based on your own needs, there are a few basic ones that will make your job much easier from the start.
Unmetric is always a good choice because it benchmarks your engagement against an industry standard and competition, enabling you to find untapped niches and trending topics with ease. It covers all the major social networks and will give you direct access to more than 30,000 brands' social media performance within 30 industries. It is basically like a Google search where you can go through millions of pieces of various content. It is equally fast and methodical – type any word, and within seconds you'll get all the posts and tweets containing it, neatly sorted in order of engagement and date.
If you're looking for a real keyword killer, Buzzsumo is your tool. It can find viral content for any given keyword, but also for a domain or a topic. Basically, it will help you identify the topics which people love to share. This insight is extremely useful when you need to choose the right keyword for a topic that is going to guarantee maximum exposure and drive traffic to your website. It is a tool that will show you precisely how successful was any published content.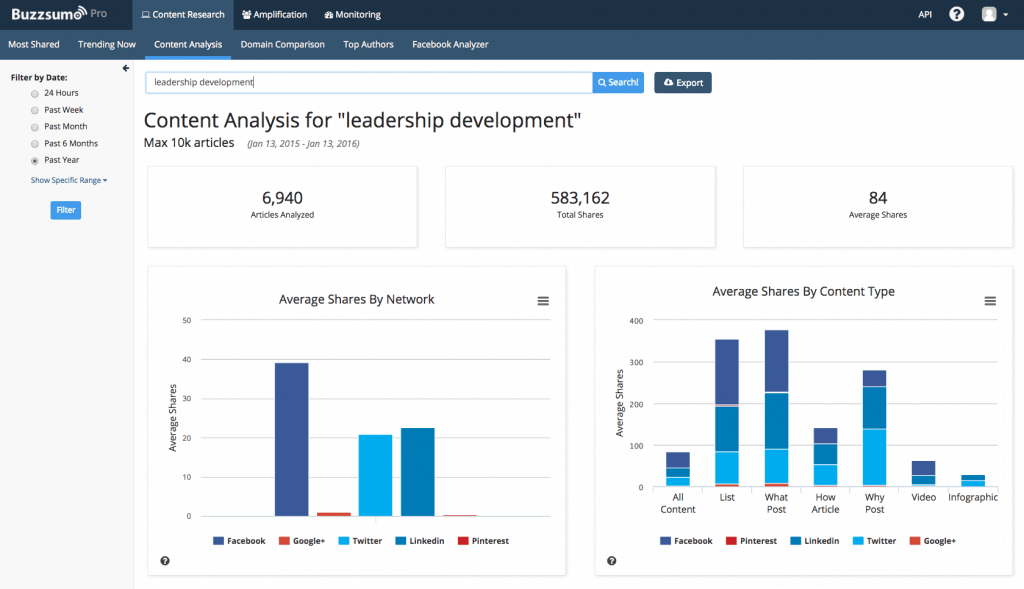 If you're more a dialogue type of person, than you should meet Growthbot which is a kind of a robot that has gathered an enormous knowledge about business and marketing by crawling around Facebook, Twitter, Messenger, and Slack. And all you need to do is to chat with it. He connects a lot of different systems such as HubSpot and Google Analytics and is eagerly waiting to provide you with useful information. Certainly one of the best ways to stay posted about share numbers and top posts for any domain.
Don't get carried away and leave all the work to the machines – it's always good to do some reading yourself. Keep an eye on the fresh topic in your niche because they can indicate a pre-rising trend you can take advantage of.
The human factor
Although social platforms are the most efficient informers, every good SEO largely depends on the human factor – you need to be engaged in generating more traffic. That's why you need to keep your eyes wide open concerning the social engagement which well-established brands inside your branch have with their customers. That way you'll be able to find the most suitable way to approach social media to attract your target audience and increase your overall online presence.
Don't look just for the positive feedback – negative one is equally important because it will show you what to avoid. Monitoring brands that have a large community around them will not only provide you with the insight on how to build your community but in the process, you'll also learn a lot about your target audience. So pay attention to questions your competition is asking and what answers are they getting, along with the response time.
Conclusion
As you can see, all you need to do is to use the large availability of data these modern times are offering. We live in an age where the 'secret recipe' is not written in a book and locked in a safe, but it's floating freely on the internet. Competitive analytics together with social media can provide you with the net big enough to catch it.
LEAVE A REPLY